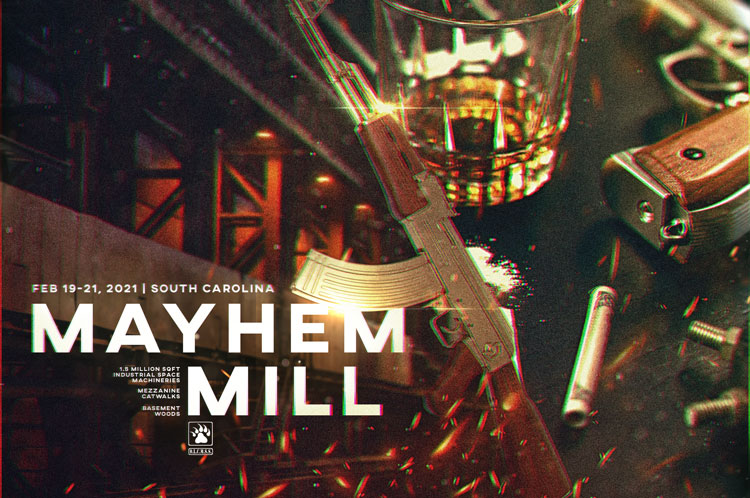 Operation Mayhem Mills
February 19-21, 2021
Carlisle, SC
The lucrative drug trade brought Cartels to quiet Southern communities. Under the guise of construction, Cartels had increased their distribution to the East Coast.
More money meant more fire power. Drug Lord El Loco even formed a militia unit to defend his operations. While the DEA was kept at bay in South America pending political developments, the White House had enough and ordered the DEA and it's elite assault team to shut down El Loco's operation in South Carolina.
Gold, Drugs, Guns, and Power...it's not as cut and dry as it seems.
Join us at Mayhem Mill over Feb. 19~21, 2021, in Carlisle, SC.
Registration is closed.