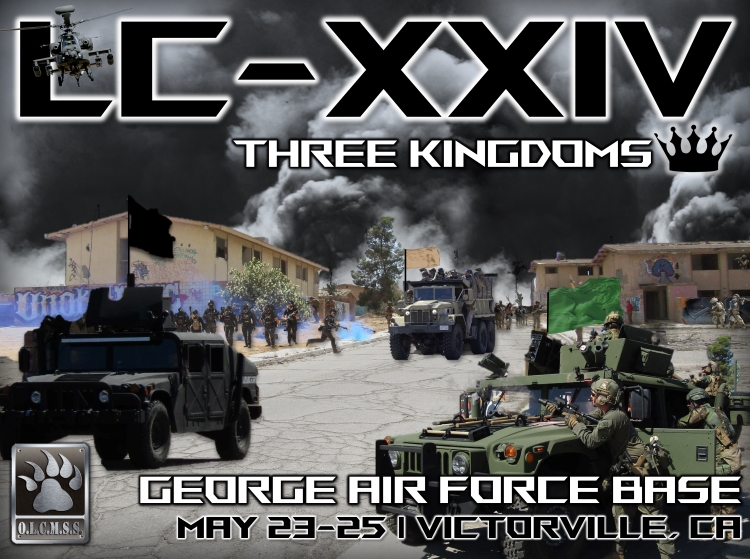 Operation Lionclaws, May 26-28, 2017
Red Scorpion Army is entering Victorville with its head held high from its recent Battle at Pendleton's K2. RSA VIP CO, Former Soviet Airborne SGT Igor Dobroff and his men are confident they will overthrow SOCOM once and for all.
SOCOM VIP CO, US Army Ranger Hall of Famer MSG (ret) "Mad Max" Mullen is determined to reclaim the crown that is rightfully his.
Meanwhile...the unpredictable US Army Delta Force CSM (ret) Mark Collazos and his Black Widow Militia may stir things up to throw both veteran VIP COs off balance and win the battle.
SOCOM vs. Red Scorpion Army vs. Black Widow Militia at this massive AO....who will ultimately win the hearts and minds?
Registration is closed.