I recently acquired a section of Vietnam era cargo parachute in the "duck hunter" pattern. This fabric was prized by the VC and NVA for scarves and capes. Elite units would sometimes even make entire uniforms out of it.
I will have a section of it with me at Hac Bao and have already cut several scarves from it. They measure approx 1x4.5 feet and were worn as seen here: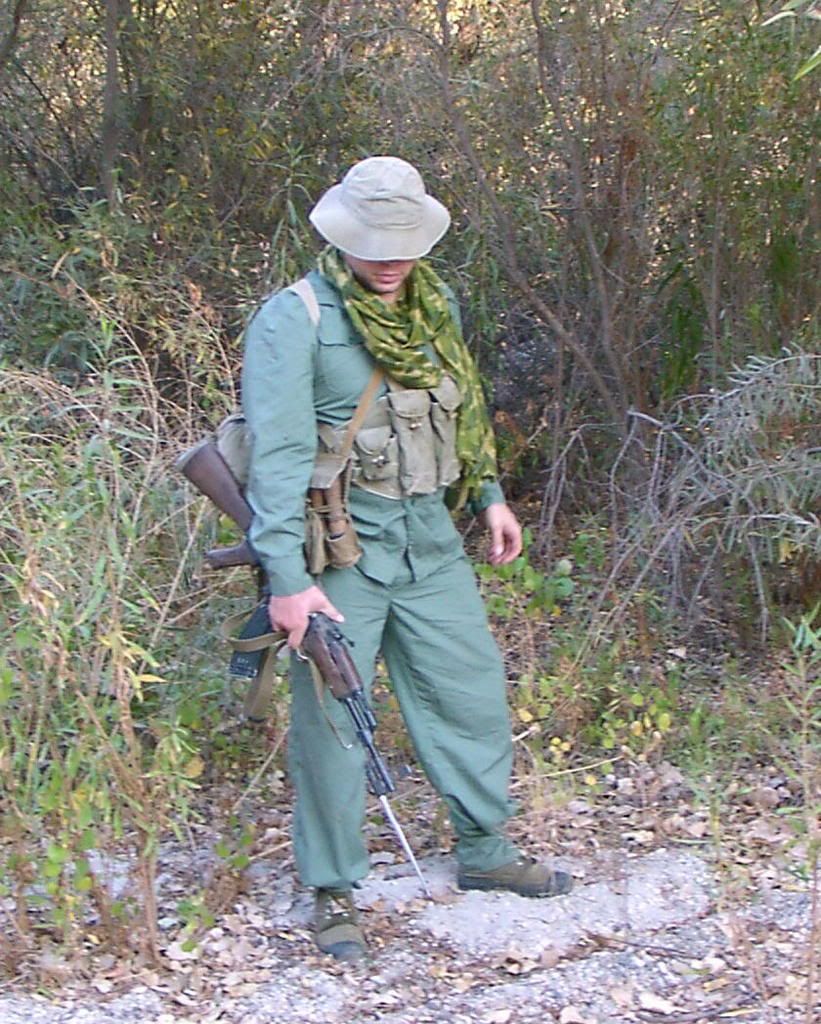 I will be selling the scarves for $10 each to participants at Op: Hac Bao. If you will not be attending the Op and would like one, I will sell them for $15+shipping.
Post up here if you want one so I have an idea of how many to bring.
--------------------------------------
"Who Dares, Wins"